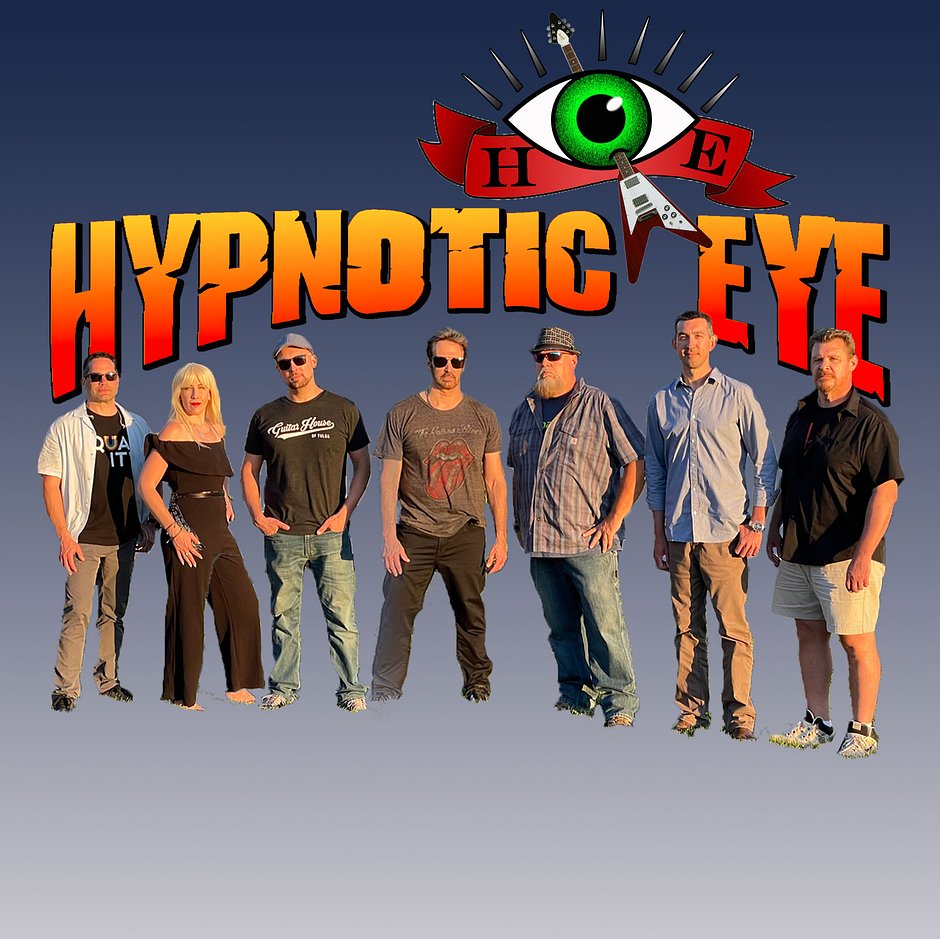 A Tribute to
Tom Petty & the Heartbreakers
Formed in 2018, Hypnotic Eye is a tribute to all things related to Tom Petty and the Hearbreakers. In fact, "Hypnotic Eye" is a reference to Petty's final album released with the Heartbreakers. This seven piece band has been entertaining both the passionate Petty fan and the casual music lover with shows that are full of energy, passion, audience participation, and talent. Hypnotic Eye's performances showcase songs from not only Petty's vast catalog of published music, but also songs that are connected to Petty and the Heartbreakers in other ways. This includes many songs that have been covered during his lives shows, songs written by Petty or Mike Campbell, and songs from other projects that Petty was a part of.
Vin - Lead Vocals, Guitar, Harmonica
Drew - Lead Guitar, Dulcimer, Vocals
Tom C - Bass Guitar
Tom K - Keyboards
Pete - Drums
Dan - Trumpet, Sax, Harmonica
Alyssa - Vocals, Percussion
Check out our Facebook and Instagram accounts for the latest news and updates!
See you at the next gig!
For further details on shows, please visit our Facebook page